Jumana El Husseini was born in Jerusalem Palestine. Her parents, Jamal El Husseini, and Nimati El Alami; both from prominant Palestinian families. As a child, Jumana was a student at the Ramallah Friends Girls School near Jerusalem. Forced to leave Palestine in 1947 , the family settled in Lebanon.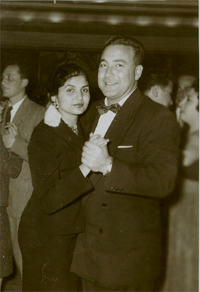 After her marriage to Orfan Bayazid in 1950, she majored between 1953 and 1956 in political science at the Beirut College for Women, and then at the American University of Beirut . During that period she was encoureged by one of her teachers to work on art. Since then she has embarked on a long and succesful artistic carrer. Jumana El Husseini has three sons, and four grand children.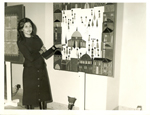 Early on, Jumana took part in exhibitions at the Museum of Sursok in Beirut (1960, 64, 67),the "Open Air Exhibition" of the American University of Beirut (1963), The Bien­Niali events of Alexandria (1969), Kuwait (1973), Baghdad (1974) and Venice (1979), The tourng Exhibition of the Smithsonian Institute of Washington (1971 to 73), and many collective events: in London (1965), Tokyo (1978), Geneva(1979), The Museum of Eastern Art in Moscow (1980), The National Museum in Madrid (1980), The Museum of Modern Art in Warsaw (1980), London (1985) and Geneva (1986), The Messe Exhibition Center in Vienna, The Museum of Modern Art in Tokyo (1988), The Barbican Centre in London (1989),...

The Metropolitan museum of Art in New York or

The full list of exhibitions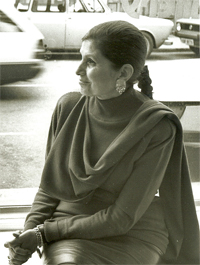 In 1991, she studied stained glass art at the Ecole Nationale Supérieure des Beaux-Arts in Paris France (School of Fine Arts).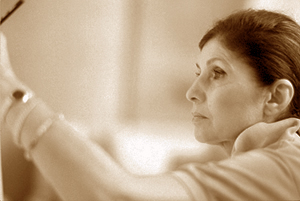 Jumana El Husseini continues to preserve the heritage of her home country through her works.